Programs for Veterinary General Practices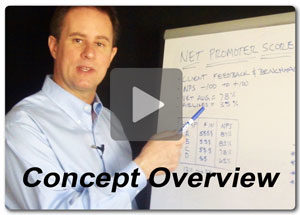 The following programs are offered by CalPro Research specifically for veterinary hospitals.
These programs are proven to help increase referrals. Our programs enable forward-thinking clinic leaders to implement Kaizen. Kaizen is a Japanese word that is translated as "constant good change."
Forward thinking leaders use our programs to gather feedback, compare their scores to our industry benchmarks, and use that data to help focus their staff on being best in class for client service and quality of care. This relentless focus enables high levels of client loyalty, referrals, and employee engagement. The benefits translate to positive bottom-line financial impact.
Testimonials
Read about how we help our clients at our Testimonials page.
Quick Facts
Q: How long has CalPro Research been in business?
A: We incorporated October 2002 and started working with the veterinary industry in 2006.
Q: How many clients do you have?
A: We have worked with over 300 veterinary hospitals and 26 colleges of veterinary medicine.
Q: What have your clients achieved because of CalPro Research's impact?
A: Our clients, who respond well to the information gathered, have increased: referrals, market share, client service, productivity and employee engagement.
Q: How much data is in the CalPro Research database?
A: With over 800,000 survey responses, we have a large database of pet owner feedback for veterinary hospitals. This enables us to create accurate industry benchmarks and trends. Additionally, we have over 35,000 survey responses from primary care veterinarians; which is the largest study of its kind.
Testimonial from a Veterinary Hospital Owner
"Since beginning work with Calpro Research over a year ago our approach to making decisions on how we manage our clients [...] has changed completely.  Making decisions based on actual feedback and data rather than our own perceptions has meant that we are now truly addressing the needs of our clients.   The staff at Calpro are consummate professionals, taking the arduous task of collecting data and turning it into an easy, meaningful and educational experience for us.  I cannot speak highly enough of the work they have done with us and we look forward to many more years of teaming up with Larry and his group"
Please contact us to request program details such as sample reports, sample surveys, training documents and pricing.